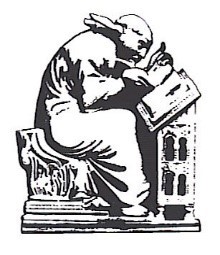 THE FRIENDS OF ST GREGORY'S MINSTER KIRKDALE
perspectives & aspects
---
The Kirkdale Introit
| | |
| --- | --- |
| | Continental ivory book cover (10th century) depicting Gregory writing, inspired by the Holy Spirit in the form of a dove perched on his shoulder. Below, monks make copies of Gregory's work for dissemination. The logo used on the Kirkdale Monographs and the Friends' Newsletter is based upon this ivory. |
The Kirkdale Introit in honour of Gregory the Great was commissioned from Dr Philip Moore by the Trustees, as a gift from The Friends to the church. It was first performed by the Choir at the start of Choral Eucharist on the morning of the Patronal Festival 2016.
The Latin text of the Introit is taken from an authentic letter written ca. A.D. 600 by Gregory to the Church of the English in Canterbury, as recorded in Bede's Ecclesiastical History of the English People, Bk 1, ch.27:
Non enim pro locis res, sed pro bonis rebus loca amanda sunt
For things are not to be loved for the sake of places, but places for the sake of good things.